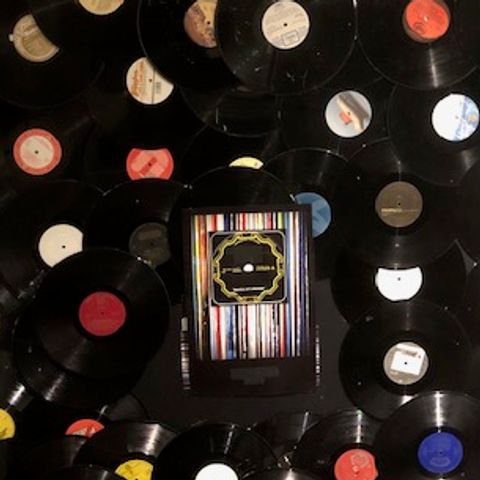 Music has been a part of my life in one way or the other. I did grow up in Sevilla, and my father used to whistled when at work or while walking down the streets. I never realised that he was playing music at the time.
During that time, I also had a stepfather that loved music and introduced me to great artists on a record-player he had. He had a collection of artists from Spain and other countries. I did listen to those records on and on. Then, when I was a teenager, I used to listen to the radio until very late hours of the night, specifically a radio station that used to play romantic classics, what people on the music industry call "cheesy".
My stepfather also did organised concerts and events for elderly people and I went to many concerts with him and my mum. Most of those concerts were Flamenco in south of Spain. We went to live Flamenco concerts with Flamenco artists of the time.
I moved to Ireland in 1999 and I enrolled myself in Flamenco dance classes for fun and to get somehow in touch with it again. In one of those classes someone asked me to sing and after hesitating for quite a while I did. In that moment the guitar player asked me to sing with him in concerts. We did, together played in many festivals and events. I started my semi-professional singing journey. During three years we did played around the country with other artists joining us, and also, we did opened other artists concerts or events.
During that time, I also studied Performing Arts in college to help me become professional since I had never studied music or performing before that.
My performing studies turned out to be more focused on acting than music, which it wasn't what I wanted to focus on but they did produced a musical at the end of each year and I participated on those.
After three years, the guitarist decided to focus on teaching and the group broke up. I did organised a few concerts with some musicians and artists that I knew but after a while and after going through an emotional challenging time I stopped.
During years I forgot about music and my journey with it.
In 2018 I had the opportunity to study music for a year and I loved it. For the very first time, I studied the technical aspects of vocals, piano and music theory. My juices got going again and I wanted to focus on it. I went to London to do what I thought an audition for a singing job and it turned out to be an offer for a recording contract of my original music, which I had to pay myself!
Even thou, this wasn't what I was looking for, I decided to do it and recorded my very first two original songs written and composed by me!
This was a discovery for me that I could not just get out of my mind and my soul wanted to keep doing this so I recorded another 6 songs and now, I just want to write, compose and sing, for me and others,  in English and Spanish, songs and music for artists, film, TV or any other project where I can bring my skills, which I keep studying and updating.
So, as ABBA well said:
I say thank you for the music, the songs I'm singing
Thanks for all the joy they're bringing
Who can live without it? I ask in all honesty
What would life be?
Without a song or a dance, what are we?
So I say thank you for the music, for giving it to me
Rosa de los Reyes SG