Bio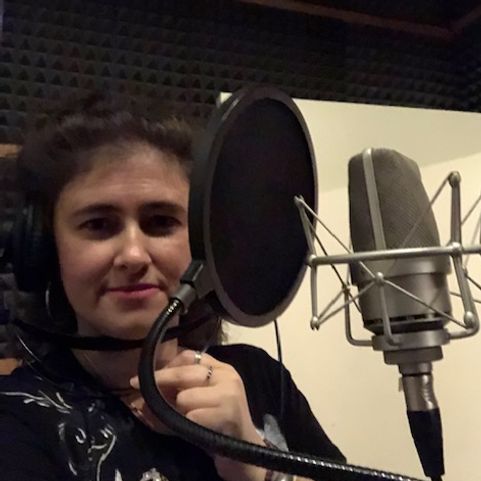 Rosa de los Reyes SG was born in Sevilla, South of Spain. Her passion for music started on her teenager years, and it has grown since. She started her amateur-semiprofessional journey in music in Ireland in a Flamenco trio named "Viento y Fuego" that captivated audiences. During that time she started singing and arranging popular flamenco songs, performing on Radio programs like RTE1, Analibia FM and East Coast Radio. Her performances during that time also include Whelan's, Sugar Club, Dun Laoghaire Festival of World Cultures, Wexford Opera Festival and others. While on the trio she opened acts for Rodrigo y Gabriela and Luka Bloom.
As part of her musical journey, she participated in jazz training courses with Stephen Keogh and the legendary Louis Steward in the West of Ireland and Germany.
Years passed and Rosa stopped her musical journey going back to it in 2018 studying the "technical aspects" of Vocals, Music Theory and Piano for a year. 
In an audition in London she ended up on the legendary recording studios where Bjork, Depeche Mode, Joe Cocker, the Chemical Brothers, London Calling and other artists recorded some of their great music.
This event inspired her to start writing her own songs, and made her realised she wanted to focus on writing, creating, composing and singing her own music. 
She started recording an album that is on an ongoing process. Her very first original song "Transformation Within" was released on 30th of September 2020.
Going back to music after all these years has been like life saving for her.